Variety of Astrology and Numerology Reports, Charts etc..
- SOON! -

"Thank you EVER so much for taking the time to do this. I am absolutely BLOWN away. In fact, I am on the verge of tears!"


Your Personal Numerologist and Astrologer,
Angie Mansfield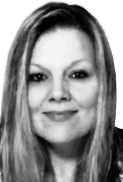 Sometimes a numerology report isn't enough.. You may want clarification about an aspect of your in-depth report or you would like a full, professional analysis of your name and birthday as it pertains to something specific, for example; your ideal career, characteristics of your ideal partner, a name change that will attract better circumstances, or a lucky name for your new baby or business. You may want the absolute nitty gritty details about your relationship compatibility and your potential with your love partner - a deeper look than Synergy gave you - taking into consideration your various names, your birth dates and the astrology and numerological connections between you that only a personalized reading can dig into. Whatever your curiosity is, you can now schedule your numerologists full attention on your issue of choice.
Keeping It Simple: Select the service you desire from the choices to the left. On the "more info" pages they each have samples of the types of questions that can be answered in that amount of time. If you don't see your question represented, just select the time segment that seems to fit based on the other examples given, or contact me and I will recommend a reading. If the answer will take more or less time, I will tell you and we can go from there. So you can start small if you prefer and we can add on more time if you have more questions or want further clarity.
Getting Your Answers Fast: Once you have ordered, you will receive an email confirmation and in that I will ask you any pertinent questions if any. If you have entered enough information into the information box on the order page, I can often send the analysis/answer to your questions with the confirmation email (for the quickie questions).
*** Please be aware that for the in-depth readings I will need to spend time analyzing your information before writing your answer to you. Paypal often sends me notice of your question within 3-10 minutes of your order, but sometimes even longer. I will contact you when I receive notice of your order to let you know when I expect to begin your reading and I will email again when I have actually started it. Depending on the reading requests that came in during the week, I will work on yours in the order it was received and get it to you as soon as I feel it's complete. In other words, the minute length of the reading is not an indication of how soon you will receive it, but rather an allotted amount of time that I will spend answering your question for you. Please don't hesitate to email me for recommendations on which reading you should get for your specific question. I work normal working hours, M-F, 9-5 MST Arizona, USA.***
I am excited to count your lucky stars :-)
Your Numerologist and Astrologer, Angie at NumberQuest
* The 1 Hour Reading, Astrology Reading and Name Change include both Numerology and Astrology analysis.
| | |
| --- | --- |
| "Thank you Angie for your passion, your dedication, your insight, and your knowledge in helping me to clarify a very confusing situation." | "Everything was frighteningly accurate and clearly written by someone who cares a great deal for their life's work, and for their clients." |